1) I am loving that Minneapolis/St. Paul was named the "fitte
st city" in America! Yeah!
" Which city is considered the healthiest, fittest in America? It's not a sunny, bikini-weather spot like Miami Beach or Malibu. It's a city famous for its frequent sub-zero temperatures, where residents need snow coats and ear muffs for months of the year: Minneapolis, St. Paul, Minn., according to the American College of Sports Medicine's most recent
American Fitness Index
."
-
today.com/health
"According to the American College of Sports Medicine's most recent American Fitness Index, the Twin Cities tops the list when it comes to most healthy and fit.
Bre Johnson, of Lifetime Fitness, says that Twin Cities residents value good health. She thinks that's why you see brave and hearty souls continuing to bike and run outdoors despite the cold.
"There's a different sport for every season," she said. "Maybe in the summer they're a marathon runner? In the winter, they're a cross country skier. They always have something to look forward to." -kare11.com
If you couldn't tell by now I LOVE the state of MN and I agree with Bre...it is so awesome that Minnesotans participate in different sports every season and there are so many brave souls who love to run and workout even in the freezing cold winters.
Posing with my medal after the St. Paul "Turkey Trot" 10k this past November
2) I am loving Yoplait's 100 calorie vanilla Greek yogurt!So delicious. Don't mind the computer in the background of my picture below...I was enjoying a yogurt at a work meeting this morning :)
3) I am loving this mug that I got from the Hockey City Classic last weekend. The University of Minnesota men's hockey team took on the Ohio State Buckeyes outdoors at TCF Bank Stadium.
Despite the 10 degree weather, it was a fun event and the Gophers won 1-0. ...I am loving the memories from hockey day Minnesota 2014. I might sound a bit obsessed but I cant help it, hockey is truly a passion of mine. If you know anything about Minnesota you know that hockey is pretty big here. It is my all time favorite sport to watch and play. This past Saturday was "Hockey Day Minnesota" and I did not pass up any of the opportunities to watch hockey that day. I started by going to the outdoor gopher game Friday night followed by going to the U.S Pond Hockey Championships on Lake Nokomis all day Saturday. I also watched the gopher game and wild game Saturday night on T.V...and they both came through with a victory :)
Gotta love outdoor hockey
Pond hockey tournament on Lake Nokomis was such a fun event
Nice photobomb by Noel
4)

I am loving the book we are currently reading in our small group Bible study. It is called "20 Basics Every Christian Should Know" by Wayne Grudem.
"Theology is important because what we believe affects how we live. If you're a relatively new believer in Jesus, or if you're a more mature Christian looking for a quick brush-up on basics of the faith, Christian Beliefs is for you. This readable guide to twenty basic Christian beliefs is a condensation of Wayne Grudem's award-winning book on systematic theology, prized by pastors and teachers everywhere." -John Piper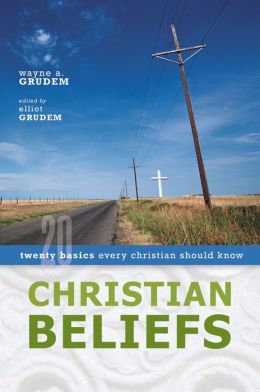 5)

I am loving this at home circuit workout from the amazing Julie who blogs over
at http://www.pbfingers.com/ If you have a spare 30 minutes I recommend trying it. You don't need any equipment and it really gets your heart pumping and your body sweatin'!
6
) I am loving the fact that the wonderful Becky from From Mrs. to Mama is giving my blog some love in the sidebar of her blog. Be sure to check it out :)